Outlook Express Set Up by Connectto
Open Outlook Express
Click On TOOLS
Click On ACCOUNTS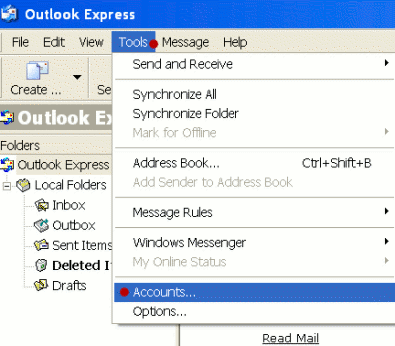 Under the GENERAL TAB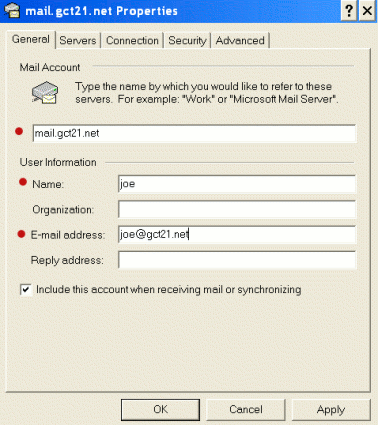 Fill in the spaces with your user information
Click On the MAIL TAB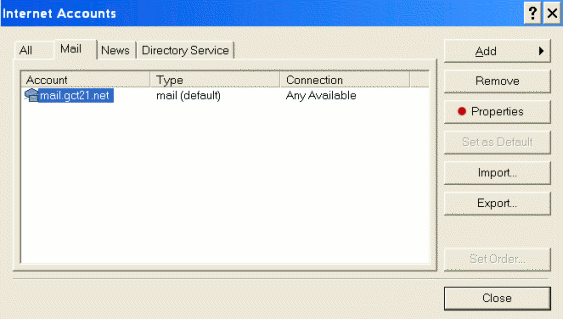 Make sure your email account with us is highlighted
then click on PROPERTIES
Click on the SERVERS TAB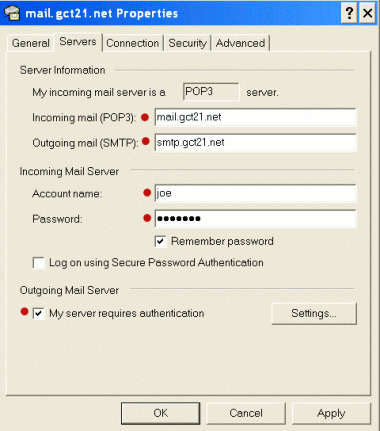 Make sure the incoming is mail.gct21.net and the outgoing is smtp.gct21.net
If you have a TLD dial up log in-example joe#tld@k.56k.cc
please use the IP address- 66.224.20.6 for both incoming
and outgoing mail servers
The account name is the first part of your email address only,
not @gct21.net.
EXAMPLE:
joe@gct21.net is the email address but you would only enter joe
and your password.
Make sure that "my server requires authentication" is checked.
Click on SETTINGS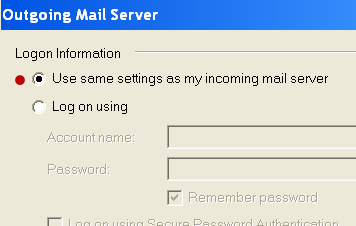 Make sure "USE SAME SETTINGS AS MY INCOMING SERVER" is checked.
Click OK
Now Click on CONNECTON
Be sure to choose the connection you want to use from the drop down box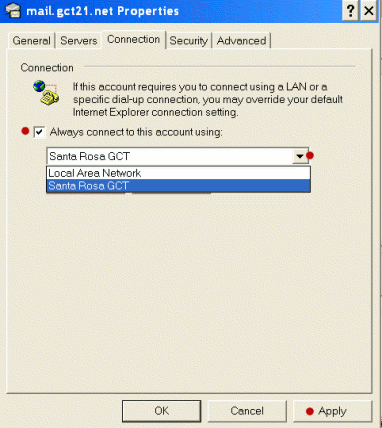 You are now finished with this part of the set up and should either click OK or APPLY on each window
One more thing to check
Go back to TOOLS
OPTIONS
CONNECTION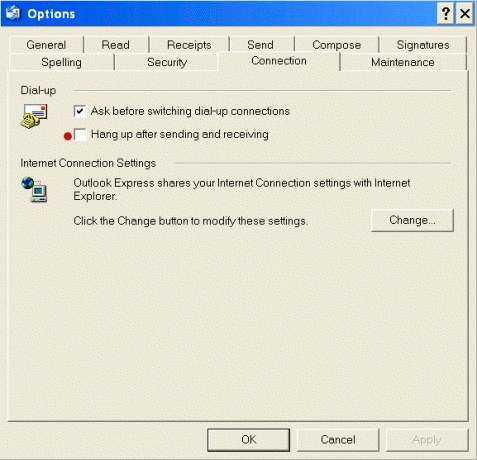 Make sure "HANG UP AFTER SENDING AND RECEIVING" is NOT checked
You are now finished setting up your mail
Microsoft Help Pages For Outlook
Outlook Express Frequently Asked Questions
Outlook Express 5 How-To Guide

Back to FAQ's